Moore Protection explains this complex topic in detail and will answer all your questions. Good handling as well as a correct and sensible selection for everyday life or for home defence are essential. We will also give you important tips and tricks for this, which often go unmentioned.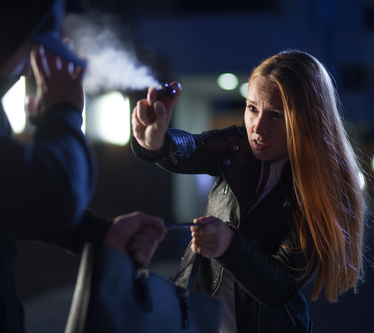 No matter what kind of pepper spray is used, it is usually associated with great pain. We explain exactly how you can proceed correctly after a pepper spray attack and which measures really help to bring about rapid pain relief.
Glow sticks are not only used for entertainment purposes, but can also be used as a light source in the dark. Therefore also well suited for crisis preparedness. Glow sticks are used by armed forces and law enforcement agencies worldwide for a wide variety of purposes. The range of glow sticks in different shapes, sizes and colours is constantly growing. The brightness of these sticks depends mainly on the colours of the light that is used.
Moore Protection offers valuable assistance in this regard.
Read more: Crisis Preparedness / Snap Lights and their Meaning