Emergency services rely on asking for information in dialogue with patients, relatives or bystanders. The translation app for smartphones in rescue and emergency services helps you as a central link in the rescue chain if the language skills of those involved are no longer sufficient.
The app is currently available for iOs and Android and works excellently. As a paramedic and medic on various missions abroad, I was able to successfully test the app and classify it as an absolute added value!
Read more: Presentation: Translation app in the rescue service
Moore Protection explains this complex topic in detail and will answer all your questions. Good handling as well as a correct and sensible selection for everyday life or for home defence are essential. We will also give you important tips and tricks for this, which often go unmentioned.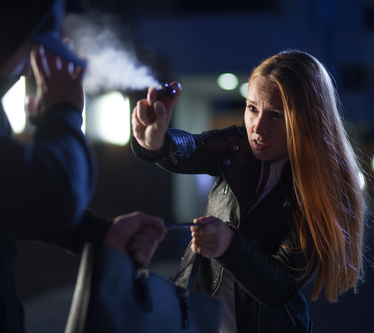 No matter what kind of pepper spray is used, it is usually associated with great pain. We explain exactly how you can proceed correctly after a pepper spray attack and which measures really help to bring about rapid pain relief.