In between the many exciting blogposts, we would also like to present you with short product presentations in the future. Of course in the usual quality with possible case studies. These are exclusively articles that we have tested and used ourselves, that we have had good experience with and that have a good price/performance ratio.
In keeping with the times, we devote ourselves to the current topic of crisis preparedness and a possible impending blackout scenario. Gas cartridges have long since become part of more than just camping or mountaineering. The practical cartridges have become very well established over the years, are inexpensive and can make our lives easier in many situations. They can be found, for example, as fuel containers for the gas cooker we know, which is available in many sizes and designs. Gas lamps can also be operated with them. They can be found in almost every household, as they provide a crisis-proof and alternative source of cooking and heating.

There are still many unanswered questions about the correct handling of the so-called gas cartridge. MOORE PROTECTION explains the most important rules for proper handling.
Read more: Gas cartridge use & storage - everything you need to know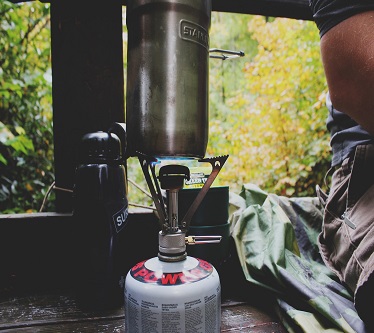 Emergency services rely on asking for information in dialogue with patients, relatives or bystanders. The translation app for smartphones in rescue and emergency services helps you as a central link in the rescue chain if the language skills of those involved are no longer sufficient.
The app is currently available for iOs and Android and works excellently. As a paramedic and medic on various missions abroad, I was able to successfully test the app and classify it as an absolute added value!
Read more: Presentation: Translation app in the rescue service