For the treatment of injured persons with heavily bleeding limb injuries, such as after explosive attacks or gunshot wounds, immediate and effective haemostasis is becoming increasingly important. For this purpose, modern Tourniquets C.A.T. - as they have been successfully used for many years in military medicine for tying up heavily bleeding limbs - are increasingly being used in civilian rescue services as well.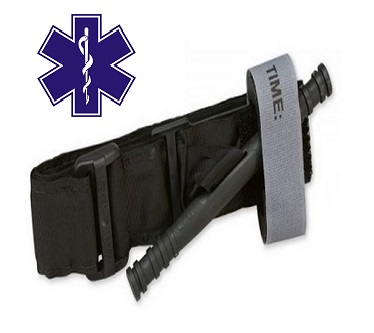 In the UK, there are a number of different schemes for classifying ethnicity. These schemes have been and continue to be the subject of debate, including the nature of ethnicity, how or whether it can be categorised, and the relationship between ethnicity, race and nationality. However, they often help security agencies to identify possible perpetrators & attackers for nearby forces in a matter of seconds. With this blog post, I would like to provide you with more valuable information on international work in the security industry.
Read more: IC Codes - Classification of ethnicity in the United Kingdom
The global threat of terrorist attacks remains a major issue in 2022. Political violence and terrorism have long since taken place not only in the "most dangerous regions of the world". This danger has also long since arrived here in the middle of Europe. Many special units deal with it every day in various forms in order to counter it successfully. But what should each and every one of us actually know about this topic in order not to become a victim? Mooreprotection explains this rather unattractive but latent topic.
Read more: How to survive a terrorist attack: prepare-plan-survive