Personal protective equipment such as a plate carrier or a so-called chest rig have long since not only been part of the military or executive service. More and more often, people are asking for or buying sensible and high-quality protective equipment to cover personal crisis precautions. MOORE PROTECTION is at your side with valuable tips on how to put it together.
Driving technique in personal protection and everything you need to know about it. Terrorist organisations, which remain mostly under the radar for outsiders, as well as many new threat situations due to changed economic and social conditions, energy crisis, envious societies and not to forget the war in Ukraine are changing the work areas of personal protection to a considerable extent.
Read more: Driving technique in personal protection - much more than just driving!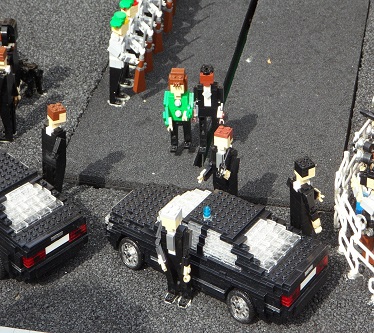 For the treatment of injured persons with heavily bleeding limb injuries, such as after explosive attacks or gunshot wounds, immediate and effective haemostasis is becoming increasingly important. For this purpose, modern Tourniquets C.A.T. - as they have been successfully used for many years in military medicine for tying up heavily bleeding limbs - are increasingly being used in civilian rescue services as well.