The MEDEVAC 9-LINER REQUEST is a military term, a form for emergency reporting in order to bring about the alerting and the approach of paramedics or emergency units, even in stressful and sometimes hectic situations. It helps to ensure that the required information is communicated in a clear, and standardized manner in order for help come where it is actually needed.
Read more: MEDEVAC 9-LINER Request -emergency call in action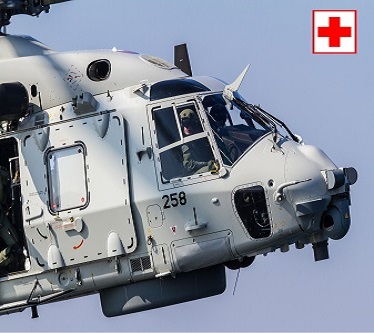 Again and again, we received questions about how to become a dog-handler at a private security company, what training you need and whether this is worthwhile. I have never worked as a dog-handler myself, so I ´m evan more pleased that my colleague, Tatjana Mbeng OBI, an internationally recognized security expert from London, is at my side which this contribution.
Read more: Dog handler London/UK - Story about Tatjana Mbeng OBI
The EDC bag is your constant companion in everyday life. An EDC Bag contains essential equipment to quickly and reliably tackle emergencies. It would help if you equipped your EDC bag with individual items to suit your personal needs; you may also wish to combine items for everyday life as well as for your professional life. Moore protection provides significant assistance with information regarding the use and combination of emergency items.